Benefits
We provide more than just a paycheck in exchange for employees' services. We offer a comprehensive and flexible benefits program, designed to meet your individual needs.
In addition to a competitive salary, our rich benefits program offers flexible options to meet many types of individual and family needs. Many of these benefits begin immediately upon hire.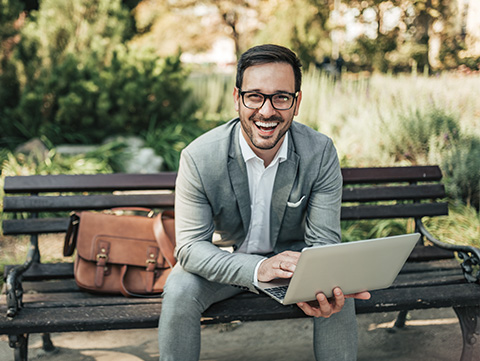 Medical Insurance
Three medical insurance options that allow employees to select a plan that best fits their needs, including options for Health Savings Accounts and Health Spending Accounts. In addition, we offer other insurance products, including:
Dental Insurance
Vision Insurance
Short-Term Disability (STD)
Long-Term Disability
Employee & Dependent Life Insurance
Critical Care Insurance
Personal Accident Insurance
Cancer Insurance
401(k) Retirement Savings Program
We will match up to 7 percent of your contribution with 50 cents on the dollar. We also offer a 3 to 7 percent enhanced company annual profit-sharing contribution based on your year-end salary and years of service.
Time Off
We offer nine paid holidays and a generous combined paid time off (CPTO) program based on years of service. Your CPTO benefits begin immediately without any waiting period.
Tuition Reimbursement Program
We support employees' educational pursuits by offering a tuition reimbursement program that can pay virtually all expenses of approved undergraduate, graduate and technical certification programs.
Continuing Education
We provide generous support for our employees' continuing education, including technical certifications and designations.
Flex Work Schedules
We offer flexible work schedules in a business casual environment. We also offer work-from-home arrangements.