Businesses We Cover
A representative sampling of the types of businesses we insure.
We have developed special coverages to meet the unique needs of different markets. The following shows some of the many types of businesses that we protect with competitive products and enhanced coverages to meet their unique needs.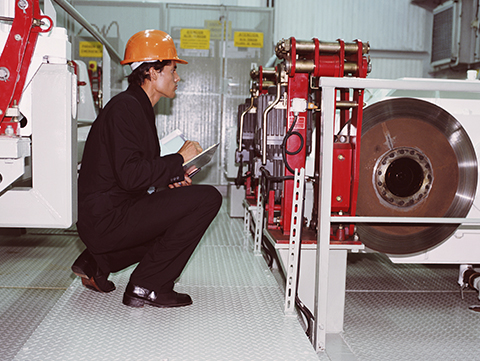 Auto Parts & Supply Stores
We understand the special needs of retail auto parts and supply stores. With our Businessowners PennPac, you have the added coverages to protect your business, including higher limits for accounts receivables, employee dishonesty, electronic data equipment, media and data, and outdoor signs. Business Income and Extra Expense coverage is added on an actual-loss sustained basis. And Equipment Breakdown coverage is automatically included.
Auto Repair & Service
We combine our comprehensive Businessowners Policy with enhanced coverages to meet the unique needs of automotive service and repair businesses. Adding our Commercial Auto PennPac Plus, featuring Replacement Cost coverage for private passenger-type vehicles, gives you even more protection.
Beauty Salons & Barber Shops
We bring together our comprehensive Businessowners Policy and other value-added coverage to give beauty and barber shops affordable, unique protection. Plus, our Professional Liability and Employment Practices Liability Insurance provides you with valuable protection.
Beverage Stores
Our Businessowners Policy, Equipment Breakdown coverage and Liquor Liability coverage, as well as our Commercial Auto PennPacs, are a perfect fit for retail beer, wine and spirits stores.
Business Class Hotels
We tailored our Property PennPac Plus coverage to provide hospitality business owners with the protection they need, at an affordable cost. Our coverage features protection for customer inconvenience remuneration expense, guests' evacuation expense, alternate key systems, reservations systems and guests' property.
Car Washes
For car-wash operations, we offer a Businessowners Policy to provide protection for your facilities. This policy includes coverages with higher limits for Back-up of Sewers and Drains, computer electronic data processing equipment, employee dishonesty, extension of premises perimeter and outdoor signs. And, of course, Equipment Breakdown coverage is always included.
Contractors & Artisan Contractors
We understand the insurance needs of contractors, and with our broadened coverages for contracting classes, we offer valuable protection that others don't. Read more >
Janitorial Services
We insure select janitorial services contractors that meet our preferred criteria, and offer a comprehensive range of services and coverages, including key and lock replacement, theft of clients' property and limited pollution liability extension endorsement.
Metal Goods Manufacturing
We offer property coverage programs to build an insurance plan that best meets your business needs. Our Property PennPac Plus for Manufacturers and Industrial Operations adds valuable coverage and higher limits for the unique needs of this industry.
Mini-Warehouses
We offer a comprehensive range of services and extended coverages to meet the mini-warehouse industry's unique needs, including Extended Liability for customers' goods, Legal Liability, Sale and Disposal Liability, lock replacement and higher limits for outdoor fences.
Pharmacies
Pharmacies need specialized coverages. We bring together our Businessowners Policy with Professional Liability, Equipment Breakdown and other value-added coverage to give independently operated or franchised pharmacies the protection they need. Coverage includes administering of shots.
Printers
We offer a Businessowners Policy with Printers Errors and Omissions Liability, as well as higher limits and enhanced coverages needed by this industry. For larger print operations, our Printers PennPac Plus for Printers offers extended protection for direct damage of utility services, accidental marring and scratching of plates, property in transit, spoilage due to power outage and equipment breakdown.
Restaurants
We insure a wide array of restaurant classes. Whether it's a pizza shop or a fine-dining establishment, we offer the coverages you need. Our products feature value-added coverage enhancements designed to meet the unique needs of restaurants—at no additional charge—giving you comprehensive protection at an affordable premium.
Other markets we serve include, but are not limited to:
Clothing & Wearing Apparel Shops

Insurance Agencies

Law Offices

Professional & Business Services Offices

Medical Offices

Realtors

Small Eating Establishments & Bakery Shops

Veterinarians