Our Executive Team
Meet our executive management team.
Our executive officers, like our general employee populace, all have very long tenure with our organization. They bring deep expertise in their area of specialty and a commitment to our independent agents and policyholders.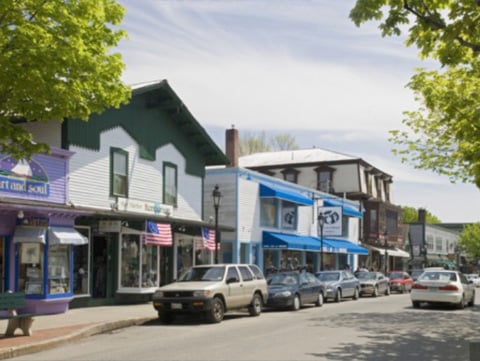 Richard Keith
president & CEO
Richard Keith was elected president and CEO of Partners Mutual Insurance in May of 2016. Prior to this, Rich served as the business development manager within Field Operations of Penn National Insurance, a company affiliated with Partners Mutual Insurance.
Before joining Penn National Insurance, Rich had been serving Sterner Insurance, Wyomissing, Pa., as a commercial and personal producer, and before that, from 1987 to 2011 as an account executive, partner and CEO of Dunlop Insurance (later Securus Dunlop Group), Wyomissing. Before that, he had served as a producer at Gingrich Stoudt Insurance, Lancaster, Pa.,at Aetna Life and Casualty, Wyomissing, as a marketing representative, and at Exxon Corporation as a marketing representative.
Rich earned a bachelor's degree in marketing from the Pennsylvania State University and he has engaged in a variety of continuing professional education in the insurance industry.
Mark H. Ewert
executive vice president, secretary and COO
Mark is the executive vice president, secretary, and chief operating officer of Partners Mutual Insurance Company. He joined the company in 1994 as manager of Human Relations, Product Analysis, and Home Office Services. He was elected to the position of Secretary in 1999 and was elected to his current position of executive vice president and COO in 2002.
Mark holds a bachelor's degree in business administration, with a major in accounting, and a master's degree in business administration, with an emphasis in management, from the University of Wisconsin – Whitewater. Mark earned the Chartered Property Casualty Underwriter (CPCU) designation in 1998 and the Certified Insurance Counselor (CIC) designation in 1999. He completed the core programs of the CPCU Society's National Leadership Institute in 2002. Mark received the National Association of Mutual Insurance Companies' (NAMIC) Merit Award in recognition of exemplary efforts and professionalism in the insurance industry and was inducted into the NAMIC Merit Society in 2005.
Mark has served the Greater Milwaukee Chapter of the CPCU Society as new designee representative, membership chair, treasurer, vice president, and president. Mark has served NAMIC as a member and chair of the Methods/Procedures and Information Systems committee. He also served the NAMIC PAC as a board trustee.
Mark is active in his church, serves as a Boy Scouts leader, and is active in community theater.