Corporate Giving & Community Involvement
Our founders passed along to us a tradition of giving back to the community, which we honor and carry forward today.
We believe in making the world a better place. We start by making our policyholders feel secure in knowing that we are here to protect them and get them back on their feet after a claim.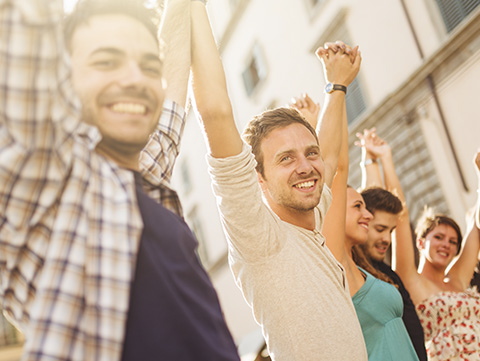 We provide good jobs and salaries and benefits to our employees, and offer them a great place to work. And we give back to the community in response to our belief that businesses have a moral obligation to do so. We focus much of our philanthropy on our headquarters city of Harrisburg, Pa., where we have given millions of dollars to our local, urban public school district, and hundreds of thousands of dollars to support other urban education-related initiatives. We rank among the largest contributors to our local United Way, since we match our employees' donations dollar for dollar.
Along with our dollars, we give our time, and we encourage employees to volunteer by offering workplace volunteer opportunities and time off to volunteer. We also offer several programs that provide honorary contributions to organizations that are served by our employee volunteers.