Safety & Loss Control
Making good safety practices a part of your business helps keep insurance costs down.
Penn National Insurance is committed to promoting loss control and safety management practices by developing a working partnership with you based on mutual safety goals and continuous communication. Working with you and your agent, our team designs safety services geared toward your company's individual needs and loss experience.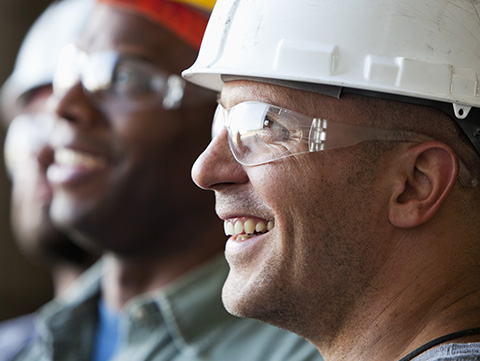 We believe in:
Conducting thorough risk evaluations and detailed loss analysis

Valuing your knowledge, skills and experience

Assessing your needs and developing customized loss control services

Supporting your safety policies
Our loss control consultants have diverse expertise in a wide array of areas including: workers' compensation, accident reduction, property protection, safety program development, defensive driving, industrial hygiene, hearing conservation, ergonomics and construction safety. Depending on your specific needs, we'll designate a specific loss control consultant to work directly with you.
A wealth of information
We offer you access to an extensive library of safety information and resources to help you develop best safety practices and educational opportunities for your staff. Business policyholders can peruse our online resources and safety information when you sign in to your account.
We'll also do the safety research for you, including literature, videos and training resources, as part of our customized service just for you. Sign in or create your account to access the Safety & Education Portal.
Helping prevent injuries through safety grants
Each year, many workplace injuries and illnesses that could be prevented cost employers millions of dollars. Our Safety Grant program provides quarterly grants to commercial policyholders who have Workers' compensation or Commercial Auto coverage with us. The purpose of this program is to help qualified businesses purchase safety items, equipment and training to reduce accidents, injuries and illnesses in the workplace. In addition we provide a Fleet Telematics Safety Grant program to help our Commercial Auto policyholders substantially reduce, or even eliminate, vehicle accidents.
Contact your agent for more information about our loss control services.