Additional Protection for Your Home
Need more protection? These affordable coverages can be attached to your policy.
For added peace of mind, consider adding these endorsements and products that give you more protection and higher limits.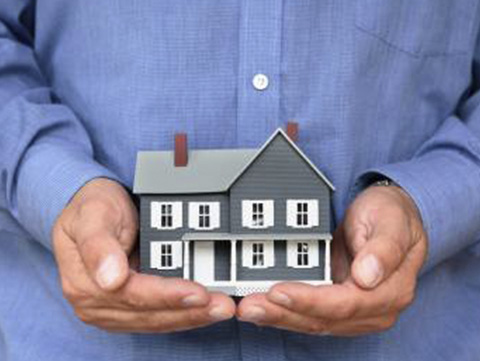 The following add-on endorsements and products give you more protection and higher limits.
Personal Property Replacement Cost
Partners Mutual Insurance settles covered personal property losses based on the actual cash value of items such as furniture, clothing and electronic appliances, unless it costs less to repair that item. Actual cash value means the cost to replace the damaged item less depreciation.
However, you have the option to purchase Personal Property Replacement Cost coverage, which pays to repair or replace damaged or destroyed items at today's price, with no deduction for depreciation.
Personal Injury
Provides protection against more types of lawsuits like libel, slander, invasion of privacy, wrongful entry and wrongful eviction.
Water Back-up and Sump Overflow
Covers losses and cleanup costs that result from water backing up through sewer or drains or sump overflows, up to the coverage limit.
Identity Theft
Reimburses you for your legal fees, document duplication, mailing costs and more.
Specified Additional Amount of Coverage
Covers additional costs when the loss is more than the policy's limit, to help cover spikes in rebuilding labor and material costs and ensures replacement materials of the same quality. Additional amounts of coverage are available at 25 percent or 50 percent of dwelling limit.
Valuable Articles
Specifically covers personal property, such as jewelry, furs, fine art, silver and electronics by description and value for virtually any type of loss, with no depreciation and no deductible.
Loss Assessment
Provides coverage for any losses assessed against you as a member of, and required by, a condo or homeowner association, up to the policy limit.
Partners Protection Plans
Similar to our auto endorsement packages, Partners offers Homeowners Protection Plans to enhance your coverage options and protection. The various plans include, but are not limited to, coverages and solutions for:
Dwelling Replacement Coverage increase to 125%

Refrigerated Products

Lock Replacement

Debris Removal

Credit Card and Fund Transfer Coverage

Personal Property increased limit for money, bank notes, bullion, gold and silver

Glass, glazing and thermopane fogging

Arson reward

Loss of use

Business property increased limit

Identity Theft expenses

Personal Injury
Discuss your coverage needs with your agent to determine the appropriate Protection Plan.
Country Homeowner
Provides additional dwelling, structure and liability coverages for approved hobby farms.
Equipment Breakdown
Provides coverage due to the breakdown of an electrical, mechanical or pressurized system. Learn more about Equipment Breakdown coverage.
Underground Utility Coverage
This valuable coverage protects you from costly repairs if water or sewer pipes break outside your home. Learn more about this coverage.
Sinkhole Collapse
Provides coverage for physical damage caused by sudden collapse of the earth supporting such property.
Incidental Occupancies and Home Business
Provides limited coverage for permissible in-home business exposures. Discuss your need with your agent to determine appropriate coverage solutions.
Recreational Vehicles
Partners Mutual Insurance also provides coverage solutions to protect your personal pleasure vehicles including:
All-Terrain Vehicles (ATVs)

Residential Service Vehicles (small tractors and utility vehicles)

Snowmobiles

Watercraft
Personal Umbrella Policy
Don't let one costly lawsuit destroy your family's financial future. You can protect your family and your assets with a Personal Umbrella Policy. It's an extra layer of protection beyond what's covered by your auto and homeowners insurance policies. This valuable policy provides excess liability insurance coverage for an additional $1 million limit, with even higher limit options available. This is especially important if you have significant assets or earning potential that could be used to satisfy a judgment against you.
Discounts and coverages are subject to state availability and individual eligibility. Discounts may not apply to all coverages and/or all vehicles.